3 Smoothies that will blow the heat!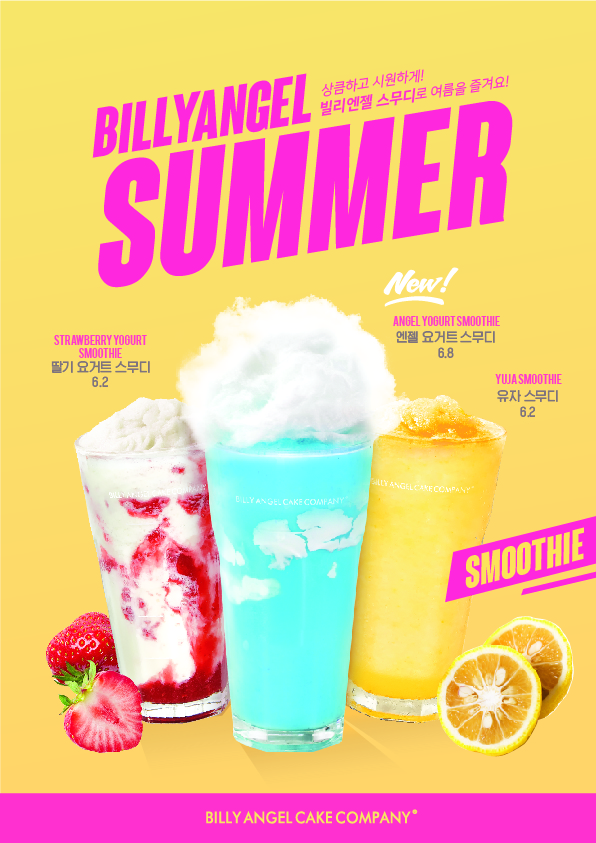 Let's get some smoothies!
Clouds in my mouth, Billy Angel Signature "Angel Yogurt Smoothie'
Everyone's favorite sweet citrus 'Yuja Smoothie'
Who says 'No' to strawberries and yogurt? 'Strawberry Yogurt Smoothie'
They are waiting for you at Billy Angel stores.
*Please check beforehand since Angel Yogurt Smoothie is not available at some stores.