Billy Angel summer season 3 Ice flakes released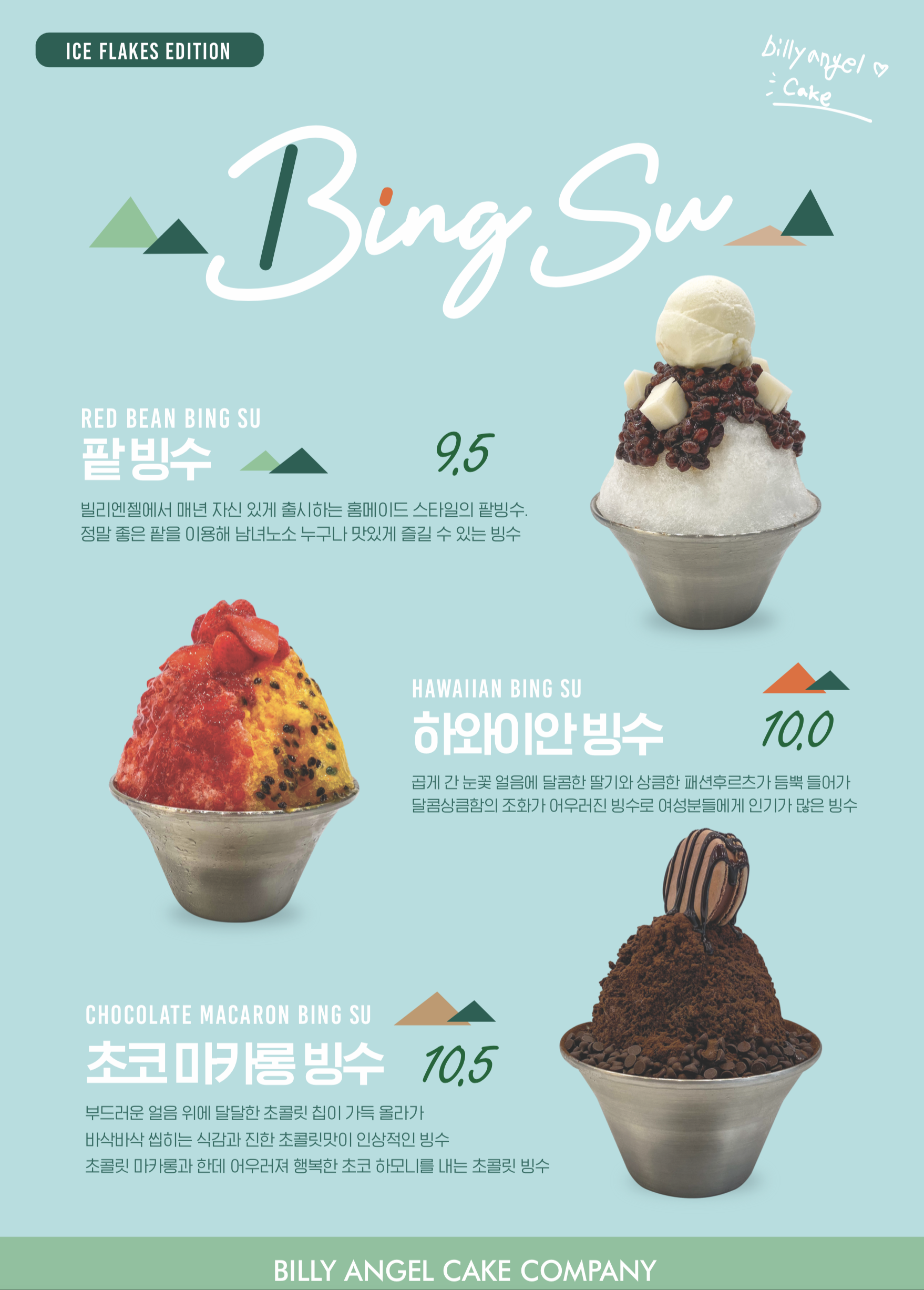 Red Bean Ice Flake
Homemade Style Red Bean Ice Flake we show every year which everybody can enjoy
Hawaiian Ice Flake
Sweet strawberries and passion fruits make a popular Ice Flake for ladies
Chocolate Macaron Ice Flake
The best harmony of a chocolate macaron and tons of crunchy chocolate chips.
1. Sweet and sour Hawaiian Ice Flake


2. Red Bean Ice Flake with a chewy rice cake
3. Delicious Chocolate Macaron Ice Flake
Meet them at Billy Angel!
*Please note that Ice Flakes are not available at some stores.