Let's meet the best 3 cakes at Billy Angel!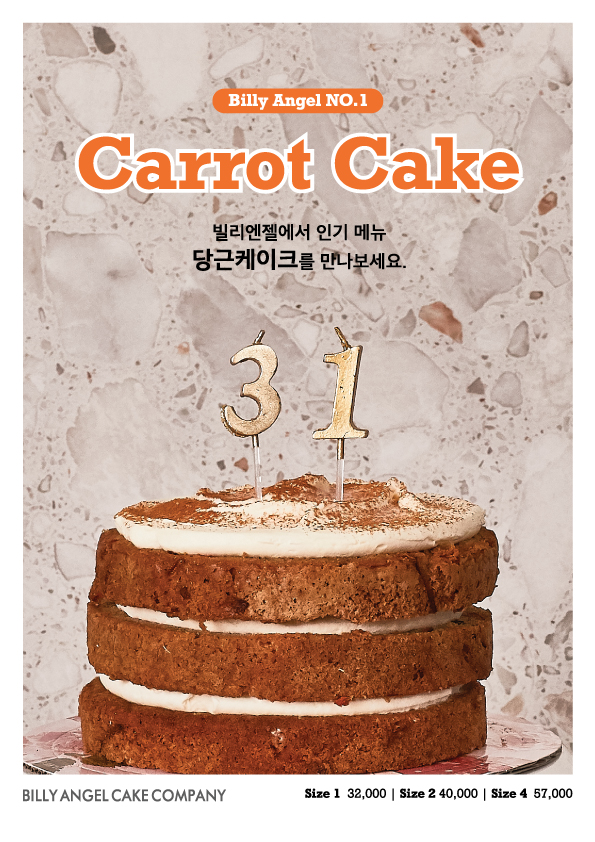 #Carrot Cake
Chewy and delicious cake with carrot, pecan, and cinnamon powder,
and filled with sweet fresh cream and cream cheese.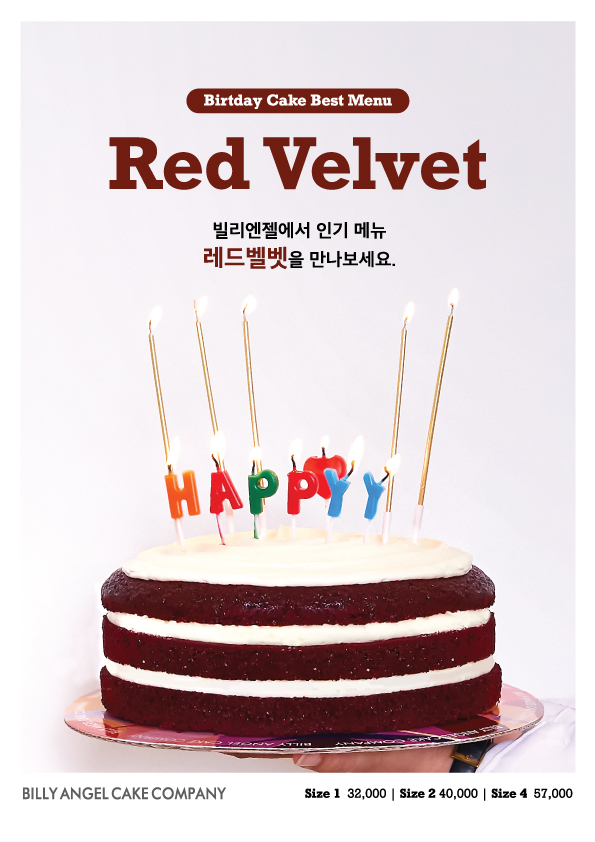 #Red Velvet Cake
Chocolate sponge made of red cacao and filled with cream cheese.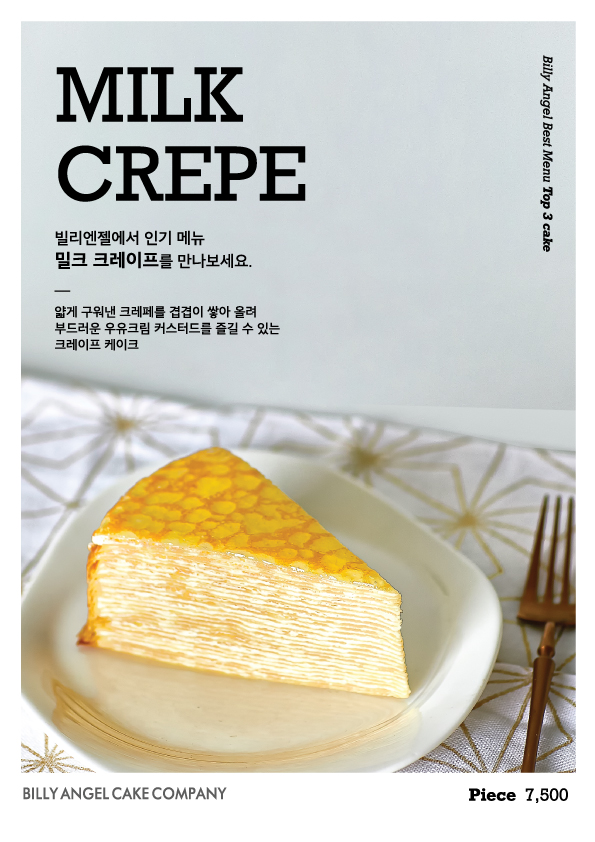 #Milk Crepe
Popular cake in which very thinly baked crepes are layered to give the taste of soft milk custard cream.